1 overnight to Luxor from Cairo
adorable Luxor from Cairo 1 overnight trip At 3:30 am Pickup from your hotel in Cairo by our Representative will transfer you to the domestic airport to take your flight to Luxor. Arrive at Luxor. a representative will meet you then start your Full Day Tour of the West Bank of Revier Nile Where you Visit the Valley of Kings-Deir El Bahari.
Know more about the attractions you will visit on ( 1 overnight to Luxor from Cairo )
Entry Fees
Tour guide
Lunch at a local restaurant
All Taxes Services & Snacks
Transfers in Cairo & Luxor by Private air-conditioned Vehicle Newest Model, Tour
Personal Items
Tipping
Flight Tickets on Economy Seats
any Optional Tours Such as Entry to King Tut`s Tomb at Valley of Luxor Requires  Extra.
1 overnight to Luxor from Cairo
adorable Luxor from Cairo 1 overnight trip At 3:30 am Pickup from your hotel in Cairo by our  Representative will transfer you to the domestic airport to take your flight to Luxor.  a representative will meet you and then start.
valley of the kings
Start your day with an impressive breakfast meal, and then join our Egyptologist tour guide on a tour to visit the gorgeous Luxor tourist attractions starting with: Its royal burials are located in the West Bank of Luxor which has 24 terrific royal tombs and in total 64 tombs according to the last discovery at 2008 to 2014.
It's the final resting place of Egypt's rulers from the 18th to the 20th dynasty; it is home to tombs including the great Pharaoh Ramses II and King Tutankhamun. The tombs were well stocked with all the material goods a ruler might need in the next world. Most of the decoration inside the tombs is still well-preserved.
Hatshepsut temple
Deir El Bahari (Luxor from Cairo overnight trip)Temple-Colossi of Memnon. and the Temple of Queen Hatshepsut. Excursion to the Necropolis of Thebes, on the Eastern bank. Crossing the Nile, drive to the Valley of Kings; visit the tombs of various Dynasties. The Temple of Deir El Bahari. In return
which are two gigantic sitting statues representing Amenophis III facing the Nile Then Visit the Temple of Queen Hatshepsut.
Karnak temple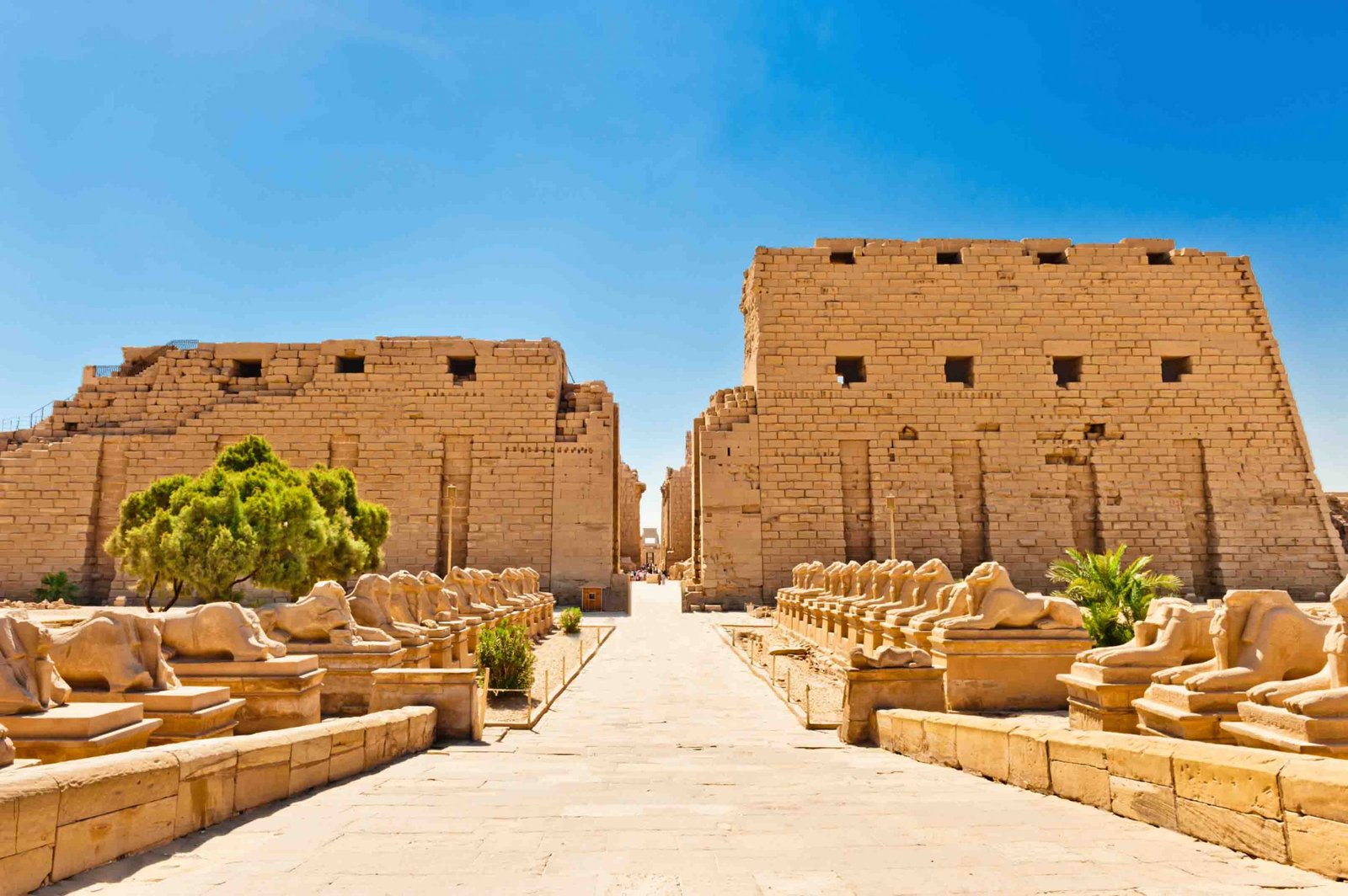 in-between visits at Local Restaurant Based on Full. Meal for each Person but Beverages not included visiting East Bank Where you visit Karnak and Luxor Temples. Excursion to Luxor Temple sees its courtyard and granite statues of great  Ramses. Proceed by carriage or bus to Karnak, which was built in different reigns. Starting by an  Avenue of Sphinxes visit  Unfinished Propylon.
the Hypostyle Hall with its 134 gigantic columns. Obelisks of Queen Hatshepsut, and Tuthmosis III. a temple of Amon adorned with lotus and papyrus designs,  Granite Scarbeus of Amenophis III, and Sacred Lake. Later Transfer to a hotel in Luxor for Check-in Dinner included at  Hotel and Overnight in Luxor Possibilities to do Luxor Temple at Night if Customer Preferred  From 18:00 to 21:00 pm Meals Plan:
Lunch at a Local Restaurant.
At 7:00 am Pickup from your Hotel by a Licensed tour guide. you gonna be transferred by Private A/C Vehicle to the West Bank of Nile. start visits Medinat Habu an archaeological locality.
habu temple
Habu TempleSuch as the Temple of Amun dating to the 18th Dynasty, built by Queen Hatshepsut & Thutmose III. It has undergone many alterations and modifications over years partially in  20th, 25th, 26th, 29th, and 30th Dynasties and Greco-Roman period. situated near the foot of the West Bank of the River Nile opposite the modern city of Luxor. Egypt. Although other structures are located within the area. the location today is associated almost exclusively with the Mortuary Temple of Ramesses III  Luxor from Cairo overnight trip. some 150m long.  orthodox design and resembles closely the mortuary temple of Ramesses II (the Ramesseum) which may have been fortified.  original entrance through a fortified gatehouse.
known as a Migdol (and resembling an Asiatic fortress). name at least visited ruins of the site in 1829 and first identified hieroglyphs making up Ramesses's names and titles on walls. It was originally called the House of millions of years of Usermaatra-setepenra. unites with Thebes–a city in the domain of Amon. Also, you gonna visit some other temples inside.
Deir el-Medina
known as the Valley of the worker, Deir el-Medina is an ancient Egyptian village that was home to artisans who worked Valley of the Kings during the 18th to 20th dynasties of the New Kingdom period (ca. 1550–1080 BC) The paintings appear so fresh.
Valley of  Queens
it's a place. wife of Pharaohs was buried in ancient times. In ancient times.  known as Ta-Set-Neferu, meaning " place of  Children of Pharaoh". because along with the Queens of the 18th, 19th, and 20th dynasties (1550–1070 BCE) many princes had daily rituals and provided offerings and prayers for the deceased nobility.valley located near the better-known Valley of Kings, on the west bank of the Nile across from Thebes (modern Luxor). a barren area in the western hills chosen due to its relative isolation and proximity to the capital.
Pricing policy
Prices are quoted in US Dollars per person per trip except during Christmas, New Year & Easter holidays.
Children Policy