2 Day tour Luxor and Aswan from Cairo
The Tour package includes 1 Night of hotel accommodation in Cairo on a bed and breakfast basis, a full-day tour in Aswan, full-day tour in Luxor. All Transfers, best 2 Days Luxor and Aswan Trip from Cairo.
Know more about the attractions you will visit on ( 2 Day tour Luxor and Aswan from Cairo )
1-night hotel accommodation in Luxor on a bed and breakfast basis.
full-day tour in Aswan visiting Philae Temple, and the High Dam
day tour in Luxor visiting the East and West banks in Luxor.
Transfers in Luxor and Aswan.
your tours and excursions are by the A/C bus.
service of meet and assist at all your destinations.
expert Egyptologist guide.
your visits include entrance fees.
Our prices include all taxes and services.
Visa Entry for Egypt.
Domestic flights Cairo/Aswan/Luxor/Cairo
Tipping
Any Optional tours.
best 2 Days Luxor and Aswan Trip from Cairo starts with a meeting Our representative will pick you up at 3:00 AM from your hotel in Cairo to catch your domestic flight to go Aswan Arrival at Aswan Airport at 6:00 AM.
meet & assist our representatives and transfer to visit Philae Temple.
Philae temple
This beautiful temple complex is one of the most picturesque in all of Egypt. It sits on Aglika Island just south of the old Aswan Dam and you must ride a water taxi to the island to get to the ruins. The temple was moved to its current location following the construction of the High Dam, which threatened to submerge it permanently.
The careful reconstruction at the current site was carefully completed, painstakingly preserving the original appearance and layout of the complex and even landscaping the island to match its former location.
When construction began on the High Dam in 1960, it was the most heralded part of President Gamal Abdel Nasser's effort to develop Egypt for all Egyptians. While the dam is certainly not the largest in the world, it is an impressive engineering feat nonetheless, over 360 feet tall and 12,500 feet across.
The dam was completed in 1971 and the huge reservoir behind it, named for President Nasser, finished filling in 1979.
lunch will be served at one of the best Aswan restaurants
then you will be transferred to Aswan railway station to catch the train to Luxor city upon your arrival there you will be assisted by our tour guide to a hotel in Luxor. Boarding Overnight in Luxor
On day 2 of your best 2 days, the tour guide will pick you up from your hotel in Luxor and head to visit the Valley of the Kings advantage as well with our tour guide.
our Egyptologist tour guide on a tour to visit the gorgeous Luxor tourist attractions starting with: Its royal burials are located in the West Bank of Luxor which has 24 terrific royal tombs and in total 64 tombs according to the last discovery at 2008 to 2014.
It's the final resting place of Egypt's rulers from the 18th to the 20th dynasty; it is home to tombs including the great Pharaoh Ramses II and King Tutankhamun. The tombs were well stocked with all the material goods a ruler might need in the next world. Most of the decoration inside the tombs is still well-preserved.
It is a mortuary temple at Deir El-Bahri. It was built by Queen Hatshepsut who is considered to be one of the most formidable women in Ancient Egypt.
The queen is distinguished as one of the most successful pharaohs of Ancient Egypt, but she was not the only female ruler in Egypt's history. Her reign was peaceful and prosperous as a result.
it witnessed a wide variety of achievements one of them was her own mortuary temple which commemorates all her great works on its walls.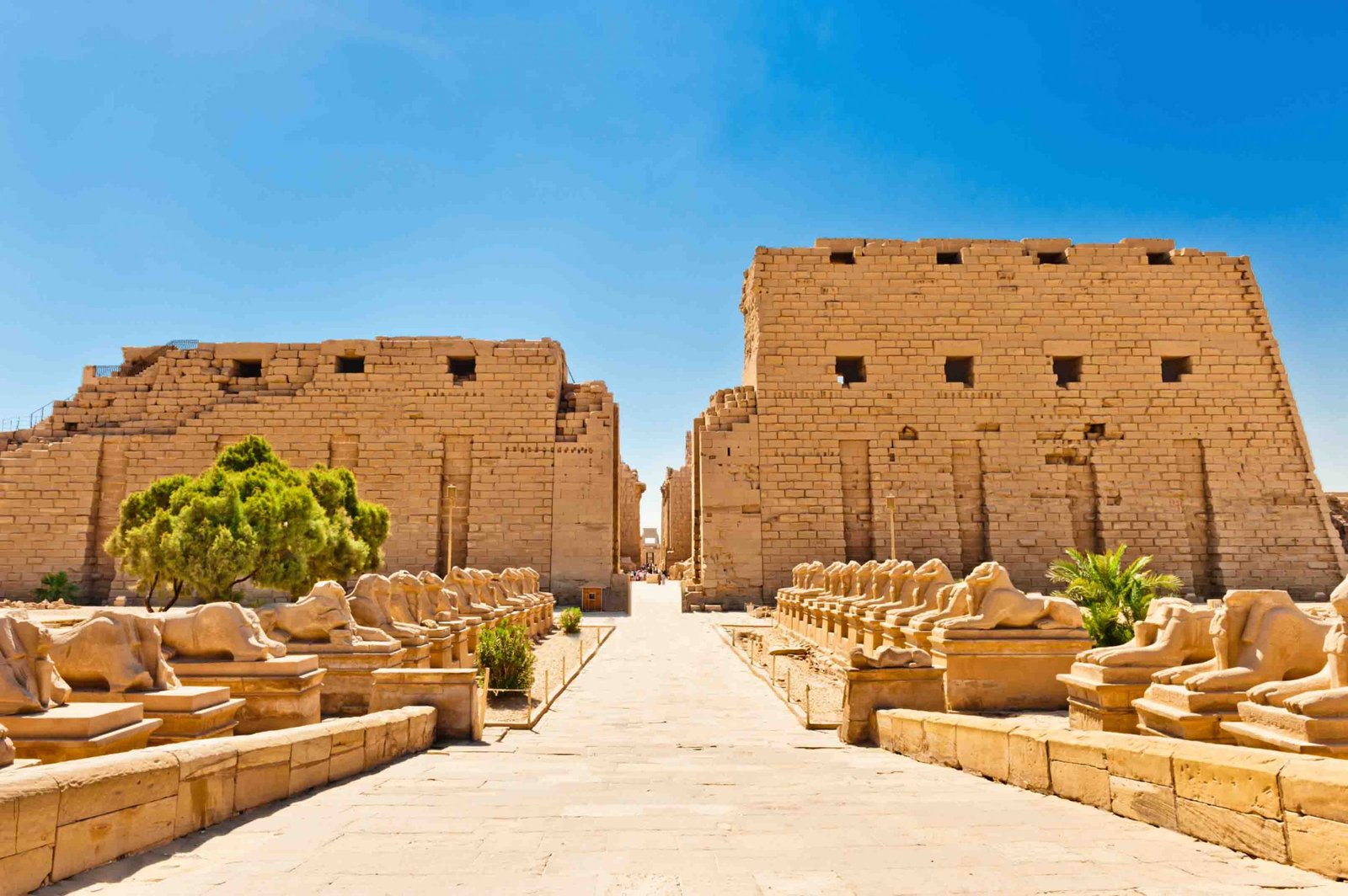 The Karnak Temple dates back from around 2055 BC to around 100 AD. It was built as a cult temple and was dedicated to the gods Amun, Mut, and khonsu. Being the largest building for religious purposes ever to be constructed, the Karnak Temple was known as the "most select of places" by ancient Egyptians.
During the New Kingdom.
the Karnak Temple Complex was the center of the ancient faith while power was concentrated at Thebes (modern-day Luxor) and its significance is reflected in its enormous size.
In addition to its religious significance, it also served as a treasury, administrative center, and palace for the New Kingdom pharaohs. It is to this day considered the largest temple complex ever constructed anywhere in the world. the Granite Scarbeus of Amenophis III, and the Sacred Lake.
lunch will be served by Nile view restaurant or anywhere you would like to
Then transfer to Luxor Airport to catch your domestic flight to Cairo. Arrive at Cairo Airport, meet & assist by our representatives, and Transfer to your hotel in Cairo Meals: B.l
Pricing policy
Prices are quoted in US Dollars per person per trip except during Christmas, New Year & Easter holidays.
Children Policy