2 day Cairo luxor and abu simbel
2 days Cairo Luxor and Abu Simbel by an expert. Egyptologist tour guide to witness the stunning monuments at Luxor .and Aswan as the valley of the kings – queen  Hatshepsut – Karnak temple – and the impressive. Abu Simbel complex then flies back to Cairo to book with us.
Know more about the attractions you will visit on ( 2 day Cairo luxor and abu simbel )
pick up and drop back service
1 night at Aswan
egyptologist your guide
entrance fees to sightseen
train ticket Aswan – Luxor
all services and taxes
extra expenses not mentioned
domestic flight ticket (Cairo Aswan )-(Luxor Cairo )
gratuity
Abu Simbel complex
Egypt day tour packages are for sure one of the best recommendations packages for you and the 2 happy days Cairo Luxor and Abu Simbel start in the early morning we gonna transfer you to Cairo airport to fly to Aswan. upon your arrival, our Egyptologist tour guide will take you to Abu Simbel temples whose temples of Abu Simbel with their unique style considered masterpieces of ancient Egypt .the rock-cut structures .and both built during the .reign of Ramses 2 around 1224 b.c first one dedicated to King Ramses.
himself and the other one to his beloved wife Queen Nefertari. decoration of both temples incredible carving & artwork. hand-carved pillars wall paintings and statues are all in great condition.
we will drive you back to Aswan to have lunch there then head to Aswan railway station catch the train to Luxor spend the overnight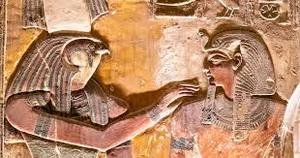 Start your day with an impressive breakfast meal, and then join our Egyptologist tour guide on a tour to visit the gorgeous Luxor tourist attractions starting with: Its royal burials are located in the West Bank of Luxor which has 24 terrific royal tombs and in total 64 tombs according to the last discovery at 2008 to 2014.
It's the final resting place of Egypt's rulers from the 18th to the 20th dynasty; it is home to tombs including the great Pharaoh Ramses II and King Tutankhamen. The tombs were well stocked with all the material goods a ruler might need in the next world. Most of the decoration inside the tombs is still well-preserved.
It is a mortuary temple at Deir El-Bahri. It was built by Queen Hatshepsut who is considered to be one of the most formidable women in Ancient Egypt.
The queen is distinguished as one of the most successful pharaohs of Ancient Egypt, but she was not the only female ruler in Egypt's history. Her reign was peaceful and prosperous and as a result, it witnessed a wide variety of achievements one of them was her own mortuary temple which commemorates all her great works on its walls.
2 massive stone statues of king Amenhotep 3 are the remains of a complete mortuary temple. the statues are out of quartzite sandstone with existing at almokatam mountain near Cairo  then moved to Luxor by river Nile barge
lunch included by river Nile restaurant
The Karnak Temple dates back from around 2055 BC to around 100 AD. It was built as a cult temple and was dedicated to the gods Amun, Mut, and khonsu. Being the largest building for religious purposes ever to be constructed, the Karnak Temple was known as "most select of places" by ancient Egyptians.
During the New Kingdom, the Karnak Temple Complex was the center of the ancient faith while power was concentrated at Thebes (modern-day Luxor) and its significance is reflected in its enormous size.
In addition to its religious significance, it also served as a treasury, administrative center, and palace for the New Kingdom pharaohs. It is to this day considered the largest temple complex ever constructed anywhere in the world.
the 2 happy days Cairo Luxor and Abu Simbel we will transfer you to Luxor airport to catch a flight back to Cairo. we are very pleased to hear from you and ready for any inquiry
Pricing policy
Prices are quoted in US Dollars per person per trip except during Christmas, New Year & Easter holidays.
Children Policy