4 Day tours Cairo and Aswan
day-1
4 Day tours Cairo and Aswan After your arrival in Cairo, our representative will meet you at the entrance gate upon your arrival, and take you to your 5*hotel in Cairo after assisting you in finalizing all the necessary paperwork. In the evening, you will board a unique dinner cruise then you will back to the hotel.
Day-2 
Visiting Giza Pyramid Complex – Fly to Aswan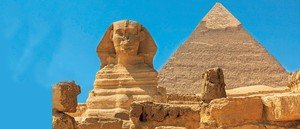 In the morning, you will begin your 4 days Cairo and Aswan tour by paying a visit to the immortal Giza Pyramid Complex dated to the 4th dynasty between 2580 to 2560 BC and holds one of the Seven Wonders of the World The Great Pyramid of King Khufu which is the biggest pyramid in history, the oldest statue in history, and the protector of Egypt The Great Sphinx, and the mesmerizing Valley temple where the mummification process took place. After touring the complex, it's time to have your delicious Lunch & experience the tasty foods of Egypt, then moves to discover the magical treasures of ancient Egypt at:
The Egyptian Museum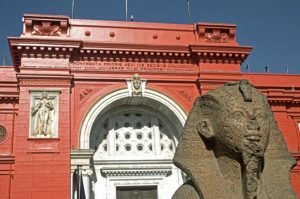 Egyptian Museum contains more than 120,000 rare priceless artifacts such as King Tutankhamun treasures and much more.
After that, transfer to Cairo airport and catch your flight to your 5* hotel in Aswan and overnight.
Day-3
Visiting Aswan Attractions
Have your breakfast, then follow your guide to visit the new Egyptian achievement:
Aswan High Dam was built between 1960 and 1970 across the Nile and had a positive effect on the economy and culture of Egypt. Continue 4 days Cairo and Aswan tour and visit one of the important obelisks in ancient Egypt.
The Unfinished Obelisk
The Unfinished Obelisk is the largest obelisk ever built by order by Queen Hatshepsut as its height is 42 m and weighs 1.200 tons.
Have your delicious lunch with your guide then move to explore one of the majestic temples in Aswan:
Philae Temple
Philae Temple was built to honor many gods like Isis and Hathor, and contain many stories about Osiris and Horus, also in 1960, UNESCO relocated the entire complex to the" Island of Agilkia" to escape the dangers of the Nile floods. Then we will transfer you to the Aswan airport to catch your flight to Cairo and overnight at 5* hotel.
Day-4
Morning time, enjoy your breakfast at your hotel, then our employee will transfer you to Cairo airport and finalize your departure formalities to end your trip.
Note: If you didn't find what you are looking for, then check our Nile cruises or Egypt tour packages to choose your dream tour.