magical 1 Day tour from Hurghada to Cairo
Cairo day tour from Hurghada by Plane starts with your pick up from your hotel. to Hurghada airport for a flight to Cairo. Upon arrival at Cairo airport, meet your private Egyptologist tour guide who will join you to start a private guided day trip to Cairo from Hurghada to discover. all that Cairo and Giza have to offer to start with one of the seven wonders of the world. Day Trip to Cairo from Hurghada by Plane
The Egyptian Museum

Egyptian Museum is a time capsule dating to more than 4000 years filled with the greatest .ancient Egyptian artifacts as within the two floors of the museums lies over 120,000 one\. of kind artifacts made from extravagant materials like gold. silver & precious gems and ordinary ones such as wood or stone are found in the shape of statues and funerary objects. plus a number of displayed mummies located within the museum.Day Trip to Cairo from Hurghada by Plane
Khan El Khalili Bazaar/magical 1 Day tour from Hurghada to Cairo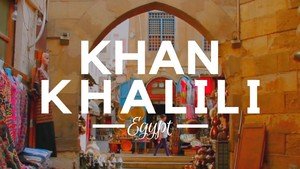 It's a street from the history books which was constructed in 970 AD to be the golden brick road of the Middle East, it remains an active bazaar and contains. everything a traveler could imagine in its magical markets and shops plus a number of vintage cafes that reflect the classical beauty and prestige of ancient Islamic culture. Day Trip to Cairo from Hurghada by Plane . will then transfer to Cairo airport flight to Hurghada then transfer to your hotel thus ending your day trip to Cairo from Hurghada by plane. Day Trip to Cairo from Hurghada by Plane
Giza Pyramids Complex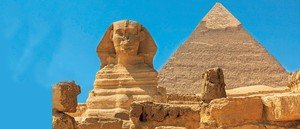 Pyramids complex is where a glorious history of the ancient Egyptian civilization is remembered day after day until the end of days. The great Giza complex consists of the three main great pyramids, six little pyramids, the great sphinx, and the valley temple.
The Great Pyramid
The great Pyramid of Khufu is a monument of pure greatness made to challenge time, the last intact structure of the seven wonders of the ancient world. Khufu pyramid was constructed in 2580 BC in 20 years using 2,300,000 pieces of limestone each weighing 2.5 tons with a workforce of about 100,000 free skilled workers. It is 147 m (481 ft) tall which made it the tallest building in history for 3800 years and inside lies an enchantingly designed interior.
The Great Sphinx
great sphinx a.k.a "Hor-em-akhet" which means "Horus of the horizon" is the immortal celestial guardian of the sphinx is 73 m (240 ft) tall, 19 m (66 ft) wide and has the shape of a mythical creature called the sphinx which possesses the body of a lion and the head of a man believed to be king Khafre to showcases his power and wisdom.
The Valley Temple
Its created during Egypt's old kingdom (2686 2134 BC)  mummification process took place plus the valley very. well-preserved archaeological because it offers valuable information about the mummification process and mortuary rituals of ancient Egypt. Lunch  included