agreeable 1-day diving trip at satayah reef
agreeable 1-day diving trip at satayah reef Pick-up from hotels from Marsa Alam A Marsaalamtours Representative will pick you up from your hotel at El Quseir, Port Ghalib, and Marsa Alam, Then drive to Hamata Harbour From El Quseir to  Hamata-Driving distance.
245 km.-Duration: 2 hours 47 mins. From Port Ghalib to Hamata-Driving distance: 173 km.Duration: 2 hours 3 mins from  Marsa Alam to Hamata-Driving distance: 111 km.1 hour 18 mins. Pick up time. depends on your hotel location 07:20 AM
Arrival at Hamata harbor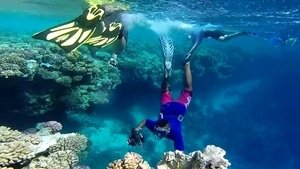 Arrive at Hamata harbor to get on board your boat, after Having your equipment begin sailing to Satayah Dolphin Reef that satisfies every snorkeler's desires. The National Park agent will collect 2 Euro per person at 11:30   Arrival at Shaab Satayah, It takes 02.30 hours sailing from Hamata Port.
First dive stop
Enjoy your first dive stop in the Satayah Lagoon, also known as Dolphin Reef, home to hundreds of spinner dolphins. The dive site offers as well an interesting cave system in the Red Sea, with colorful soft and hard corals in shallow waters and along the reefs. A very suitable for all (beginners ) 13:00.
Lunchtime
Enjoy Egyptian lunch on the boat at 14:00
Second dive stop
Enjoy your second dive stop  with your professional dive instructor