Egyptian Museum and Old Cairo Day Tour
Egyptian Museum & Old Cairo Day Tour starts with pick you up from your hotel in Cairo joining your private. Egyptologist tour guide by a private air-conditioned vehicle to start your Cairo day tour by visiting
The Egyptian Museum

The museum displays a rare collection of 5000 years of art. Over 250,000 genuine artifacts were presented, including an exhibit dedicated to Tutankhamen's collection of treasure, gold, and jewelry which was enclosed in his tomb for over 3,500 years. Lunch will be served at a local restaurant in Cairo then join your tour guide to visit
Salah El-Din Citadel
It served as Egypt's seat of government till the 1860 s, Cairo Citadel it's a magnificent fortress. It was constructed during Salah El-Din's reign. construction work has started in 1176 and was completed in 1182.
Mohamed Ali Mosque

constructed between 1830 and 1848, the mosque was named "Alabaster Mosque" because most of its walls were made out of pure alabaster.  the mosque is a replica of the Blue Mosque in Istanbul.
Khan El Khalili Bazaar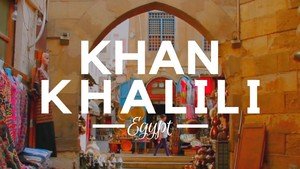 No visit to Cairo is Complete without a stop at  Khan El-Khalili bazaar, the most famous in the middle east. Its constructed in 970 AD, the same year as the founding of Cairo. Egyptian Museum & Old Cairo Day Tour. At end of the day,  will drive you back to your hotel in Cairo by a private air-conditioned car. a great tour in Cairo by booking our Cairo day tour to old Cairo to explore the treasures of "King Tut Ankh Amun" and other ancient artifacts in the Egyptian Museum. then move to visit the magnificent Islamic sights in old Cairo including Salah El-Din Citadel, Old Cairo Day Tour Mohamed Ali Mosque, and Khan El Khalili Bazaar, then we drive you back to your hotel.