the most affordable 1-day tour Abu Simbel by vehicle
Abu Simbel by vehicle trip Your guide will be awaiting you. they will be waiting for you and will find you. From Abu Simbel temples the moment your tour starts, your guide will give you full attention. Once in the car.
your guide will talk to you about all the things on the way as well as other aspects of your tour that will interest you. Transfer Abu Simbel by air-conditioned vehicle, Temples Abu Simbel, with their unique style,  considered masterpieces of ancient Egypt. They reflect the glory and grandeur of the new Kingdom. Abu Simbel by vehicle.
the most affordable 1-day tour Abu Simbel by vehicle The Egyptian government and UNESCO decided to co-operate in order to save these temples from the flood. Temple of Ramsses II dedicated to the four universal gods Ptah, Re-Her-Akhtey, Amun-Re, and to Ramsses II himself.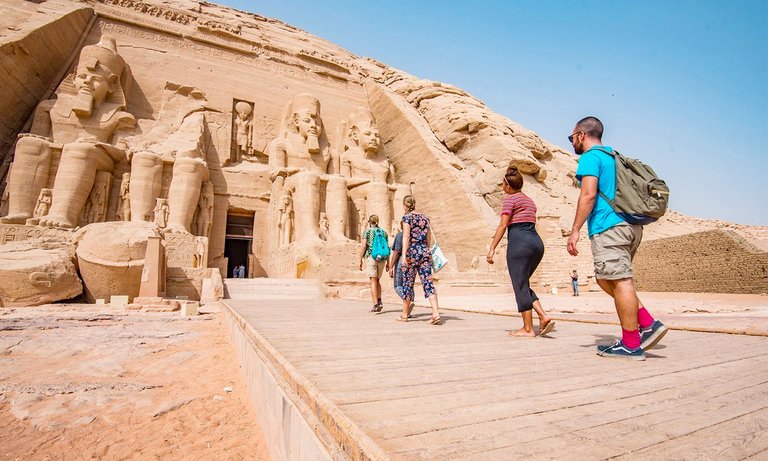 The great Abu Simbel temple is also called the Sun Temple of Ramesses II. Temple of Queen Nefertari also Called Temple of Hathor who is the wife of the Sun God so in a symbolic way, the two Temples, that of Ramsses II and  Nefertari, bring Ramesses II.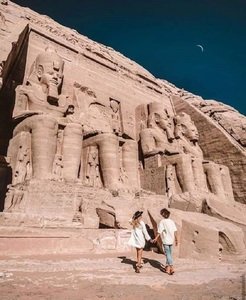 Nefertari, Hathor, and  Sun God together as one. Travel in comfort back to your hotel, Luxor has so much to see, feel, eat and buy so if you have time and want to add more to your itinerary – just let us know what you are interested in and we will arrange it for you.