Alexandria Layover Tour from Airport
Alexandria  Layover Tour from Airport Our guide will pick you up from the Airport of Borg Elarab, Start the tour with the library of Alexandria; the biggest library in the world – now with 8 million books. You will visit the library's reading hall inside, president Saddat Museum and impressions of Alexandria Museum.
Optional
lunch stop at a modern Fish Restaurant or a famous and traditional Alexandrian food place called Mohamed Ahmed's. The Queen of Spain and many famous people go there when they visit Alexandria.
Optional:
Take a break in either a good-quality coffee shop or at a traditional shisha cafe. Continue your tour by passing through the oldest market area in Mansheya and see the traditional women's markets (zan'et etsetat) with very thin and narrow streets,  gold market also exists here where everyone buys their wedding and engagement jewelry.
The opposite is the corniche and the old harbor where you can see the old fishing boats, men fishing, and traditional fishermen making nets. The photos taken here are amazing. A most spectacular castle which is a great photo stop.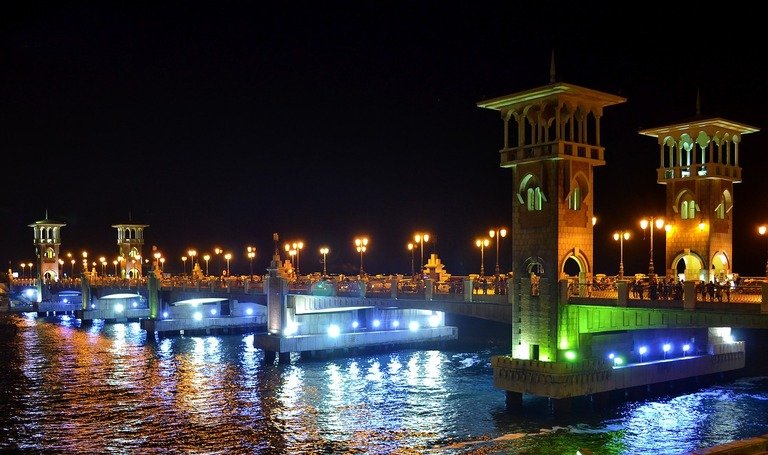 The car will then take you to the gardens of Montaza. The beautiful coastline and all the views of the city are en route to Montaza Palace and gardens which are approx 25 km away, including the old harbor of Alexandria where we found 7000 monuments underwater We are very flexible if someone wants to change the itinerary a little or add more sites.